WE TAKE YOU FORWARD.
Quickly. Individually. Future-oriented.
The Logistics Centre Austria South is located right in the middle where the borders of Austria, Italy and Slovenia meet, in close proximity to Villach, the second largest economic region of Carinthia. Furthermore, the site is almost directly connected to the A2 highway. The site has a total area of over 160 hectares and is divided into two large zones. The North Zone is around 30 hectares in size, whilst the South Zone amounts to approiximately 130 hectares.
The Logistics Centre Austria South (LCA South) is located directly at the intersection of two major European transport axes – the Tauern axis and the Baltic-Adriatic Corridor. On site, the Austrian Federal Railway company (ÖBB) operates the second largest shunting yard in Austria, which serves both as a national and international hub for large-scale freight transports, linking a number of selected Adriatic ports to the European mainland.
Besides the central shunting yard, the ÖBB also operates a transshipment station with a connected cargo combi terminal for the processing of wagonload traffic, as well as combined freight transport (transshipment of containers, interchangeable containers and semi-trailers).
The LCA South offers fully developed, first-class industrial areas to small, medium-sized or large companies from the logistics and manufacturing industry, as well as to those who provide logistics-related services. The A2 highway is located in close proximity, resulting in fast connections to Austria's neighbouring countries, as well as to the airports of Klagenfurt, Graz, and Ljubljana (Slovenia). Numerous companies and service providers with a total workforce of over 1000 employees are already using LCA South as their logistics and distribution center within the Alps-Adriatic region.
Additionally, the EuroNova industrial area is located around 12 km to the west of LCA South, offering industrial companies a total area of 650,000 m².
› Baltic-Adriatic Corridor
Upon the completion of the Koralm Railway (2023) and the Semmering Base Tunnel (2026) the main transport route through central Europe is forseen to run from the Baltic to the Adriatic Sea.
Gdańsk > Warsaw > Vienna > Villach > Trieste > Venice > Bologna
> The Tauern Corridor (Pan-European Corridor)
The main route for Alpine transit runs through:
Munich > Salzburg > Villach > Ljubljana > Zagreb > Belgrade > Sofia > Istanbul
STRENGHTS AND BENEFITS OF OUR LOCATION
Villach interchange (Italy, Slovenia, Germany, Vienna), 0.5 km
optimal link to the NAPA ports of Trieste, Venice, Ravenna, Koper and Rijeka (shortest distance between Western Europe and Asia)
located directly at the intersection of the Tauern and Baltic-Adriatic Corridor
optimal conditions to be used as an inland port
ÖBB inter-modal terminal
Large-scale shunting yard
optimal conditions to be used as a freight centre
optimal connection to the South German economic region, as well as South and South Eastern European production regions
Klagenfurt airport, 45 km
Graz airport, 120 km
Ljubljana airport (Slovenia), 80 km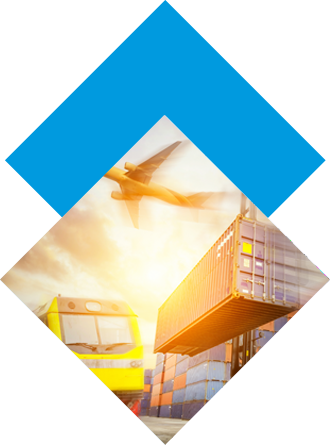 HIGH PERFORMING SITE INFRASTRUCTURE
Comprising a total industrial area of 160 hectares, we offer fully developed, first-class industrial areas to companies within the logistics sector, or companies providing logistics-related services. The areas are suitable for heavy goods vehicles, and dispose over sewer connections, water, electricity, and natural gas supply infrastructure, as well as district heating, and telephone / broadband data lines.