THE TEAM.
Vision and Mission of the Logistics Center Austria South is to create the central hub for freight transport in the Alps-Adriatic region.
Comprehensive logistics expertise will keep on growing through continuous research and development projects in collaboration with institutes, technical colleges, and universities. Our focus lies on energy efficiency, sustainable industry policy, intelligent networks, and innovative technology.
Our comprehensive service is available to you free of charge. Contact Logistics Centre Austria South with any questions you may have about purchasing industrial areas and plots, regarding approval procedures, grants, or subsidies. We tailor our services in order to suit your individual requirements and needs.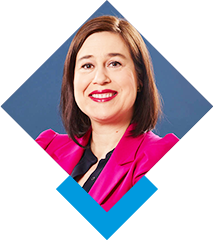 Mag. Natascha Zmerzlikar, MAS
Project management
+43 4257 / 20610 – 13
+43 664 / 844 01 21
zmerzlikar@lca-sued.at